Premium Facial Treatments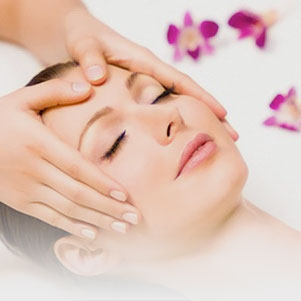 Laguna Laser is proud to use exclusively, Rhonda Allison Skin Products for all of our premium skin care services. These products allow our clients to enjoy clinical end results while experiencing the gratification and relaxation that only top quality products derived from nature can provide.
Rhonda Allison Skin Nutrition blends the best of active natural ingredients with highly beneficial, scientifically developed compounds to create superior treatments that will transform the condition of your skin, bringing it to its optimum potential for health and beauty.
All treatments are performed by a Certified Medical Laser Technician, Aesthetician, and overseen by our medical director, Dr. Elisa Mashal.

Facial of the Month – $50
Treat yourself or a loved one to one of our tantalizing featured facials.
Whether you want to take it back to the beach with a pina colada facial or get warm and cozy during the holidays with a caramel apple facial.
What could be a more fun and affordable way to pamper yourself or someone you love?
Check the Specials tab of our website for the current featured facial!
30 min Express Facial – $39
Microdermabrasion with Customized Facial – $79
Microdermabrasion is an excellent way to resurface skin with little to no down time. Laguna Laser only offers Microdermabrasion with a customized facial so your skin may heal properly and obtain maximum results for your unique skincare needs. All of our customized facials use only the best product s from Babor to reach your desired outcome. Our Aestheticians love to pamper but not without results.
Microdermabrasion with Chemical Peel and Customized Facial – $150
Combining Microdermabrasion with a chemical peel provides a very intense exfoliation and is the most effective way to treat blemished skin, dull skin, or mild sun damage.
Skin Tightening with Anti-Aging Customized Facial – $200
Skin tightening creates a non visible wound in the dermal layer causing your skin to create collagen. This process can take several months so we combine all our treatments with a customized facial with only the best collagen stimulating and lifting ingredients to give the immediate gratification that our clients crave.
Skin Tightening with Microdermabrasion & Anti-Aging Facial – $250.00
This treatment gives you the very most for your money and the most dramatic end results as well. This is an excellent way to refine mature skin, minimize loose skin, age spots, prevent further aging, replace dull skin with new radiant skin, and get the relaxation your body needs.
Contact us for more information!