ResurFX (Skin Resurfacing)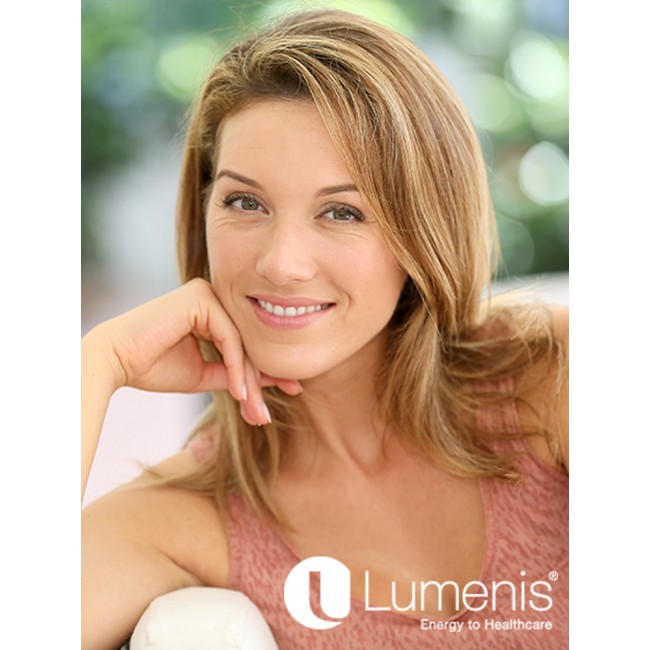 A fractional skin rejuvenation solution, enabling Laguna Laser the ability to offer you remarkable results for younger, healthier, glowing skin.

The unique Lumenis® fractional rejuvenation technology, the ResurFX™ non-ablative skin resurfacing, allows for comfortable, fast treatments with remarkable results.
What is ResurFX?
Our ResurFX skin care treatment is the latest in laser skin resurfacing. Our non-ablative treatments provide our clients with a treatment that is extremely effective while also remaining as relaxing as possible.
ResurFX Effectively Treats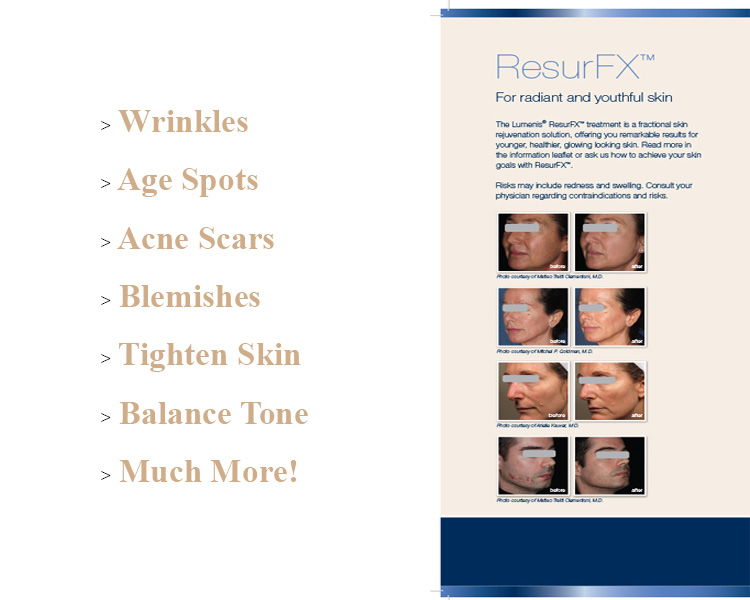 How Does It Work?
The ResurFX™ fractional laser is state-of-the-art, non-ablative, skin resurfacing technology. The ResurFX™ fractional laser stimulates the production of new collagen and elastic fibers in the deeper layers of the skin. Stimulating new collagen production, which is the key to more radiant, youthful looking skin.

The ResurFX™ technology enables Laguna Laser the ability to achieve excellent clinical results, while keeping your comfort maximal and downtime minimal.
What Should I Expect?
Your Treatment
To ensure your utmost comfort, our technicians will apply cold coupling gel on the treatment area. Depending on your specific treatment, you can expect the session to last 15-30 minutes.

You may experience a warm sensation as the light is applied to the skin, but the treatment is gentle and should not feel uncomfortable.

Enjoy amazing results!
Give Us A Call
(480) 292-9677